Turns out, 2015 was a great year for OurCrowd's first fund!
We are proud to announce that OurCrowd First, OurCrowd's seed fund for investing in early-stage Israeli and global ventures, has been named Israel's most active micro venture capital fund in 2015, according to the latest IVC-APM report by the IVC Research Center and APM & Co. Law Firm.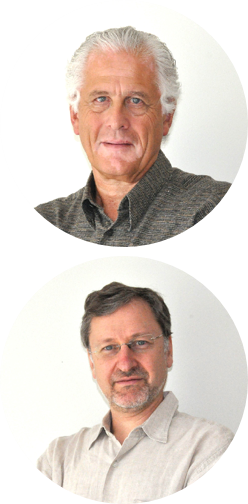 Managed by serial entrepreneurs Eduardo Shoval and Yori Nelken, OurCrowd First takes a hands-on investment approach, leveraging the rich startup experience of its General Partners to provide meaningful, substantial guidance to our portfolio companies.
We are delighted that OurCrowd First has, in its first year of operation, become the most active micro VC in Israel. This highlights our commitment to providing seed capital to the growing cohort of Israeli entrepreneurs." ~  OurCrowd CEO Jon Medved

The report analyzed the most active venture capital funds according to the number of early stage investments made in Israeli companies during 2015. OurCrowd First topped the list with seven first investments from its 2015 $10M fund. To date, OurCrowd First has built a highly diversified portfolio of 10 carefully vetted early-stage companies.
"We are seeing an unprecedented number of high quality seed investment opportunities in Israel… I have been active as an entrepreneur and investor here for the last 20+ years and am impressed not only with the sheer number of companies, but also the high quality of companies and teams approaching us for funding." ~ Yori Nelken, General Partner at OurCrowd First
OurCrowd accepted the recognition at an event last night in Tel Aviv. Check out OurCrowd's Head of Online Business, Shai Ben-Tovim, collecting the prize on behalf of the team: